Elite Success Systems is a company that helps others help themselves. They provide life coaching through a variety of subjects and methods.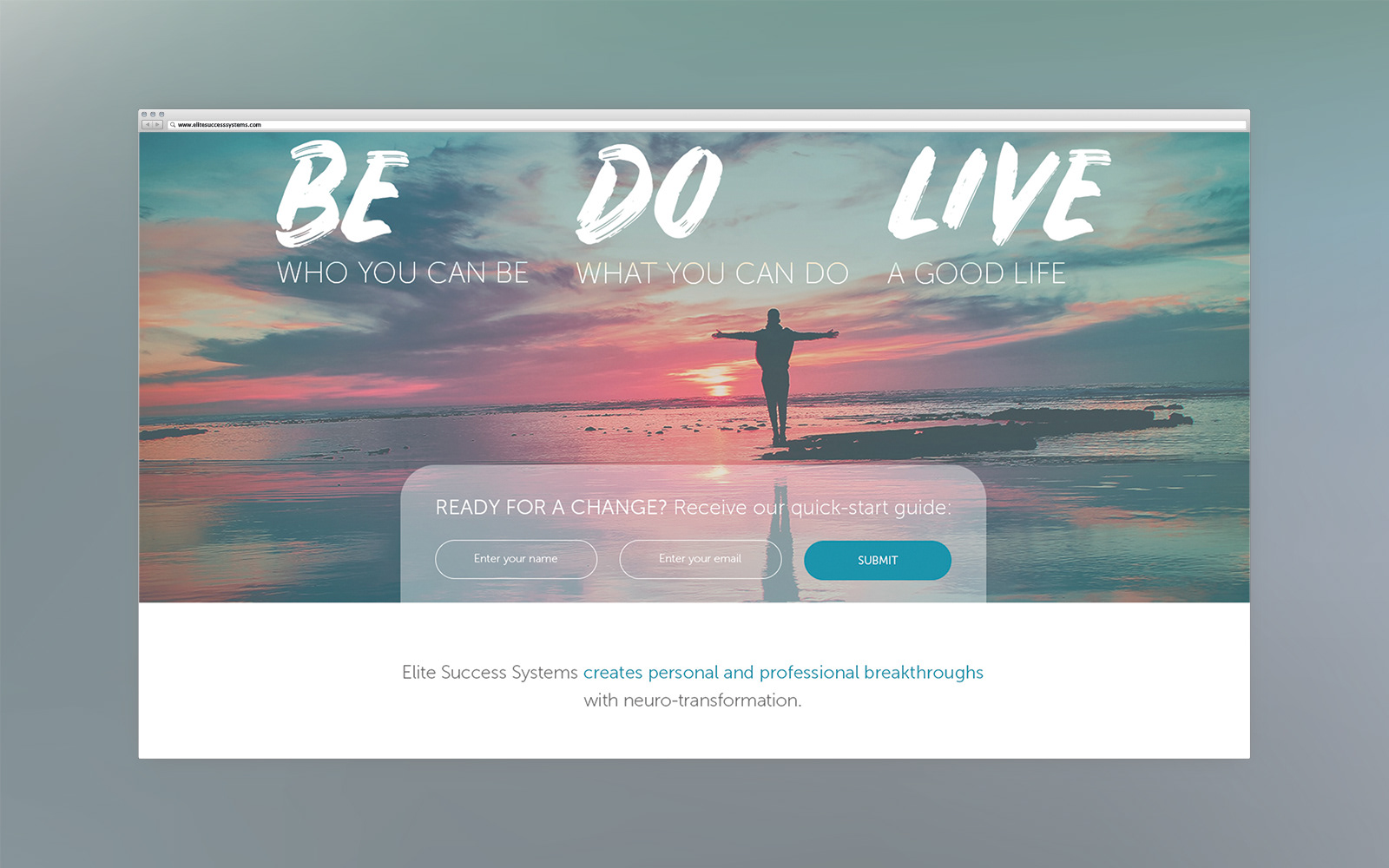 I wanted visitors to feel warm and at home, yet invigorated while using the site. Vibrant colors were a must, along with large imagery of wide smiles that would serve as their own kind of testimonials.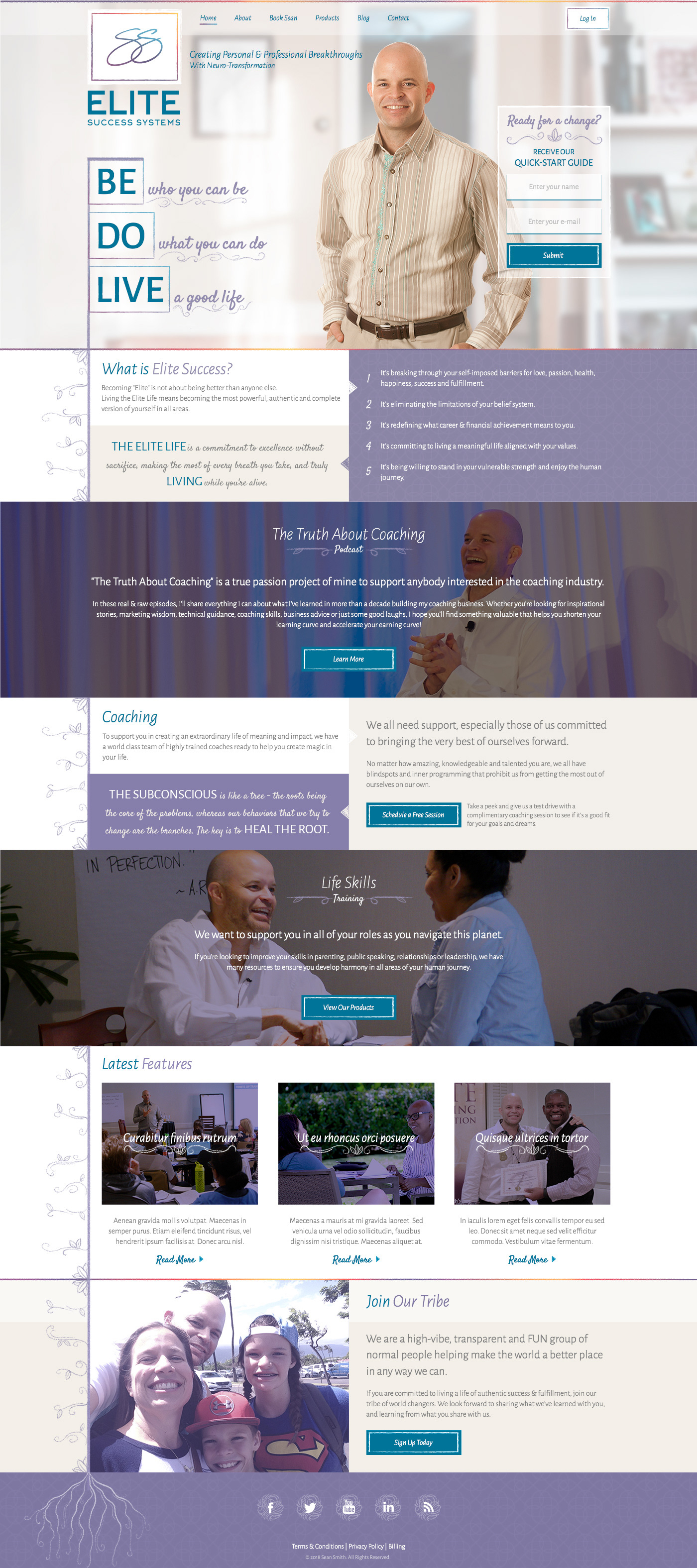 "Less is more" was definitely the theme of this project. With each revision, the client and I strove to go even more minimalistic and clean. What started as a very dense, intricate design blossomed into something much lighter and more visually appealing. The knowledge of good design practices that I gained from this process was priceless.