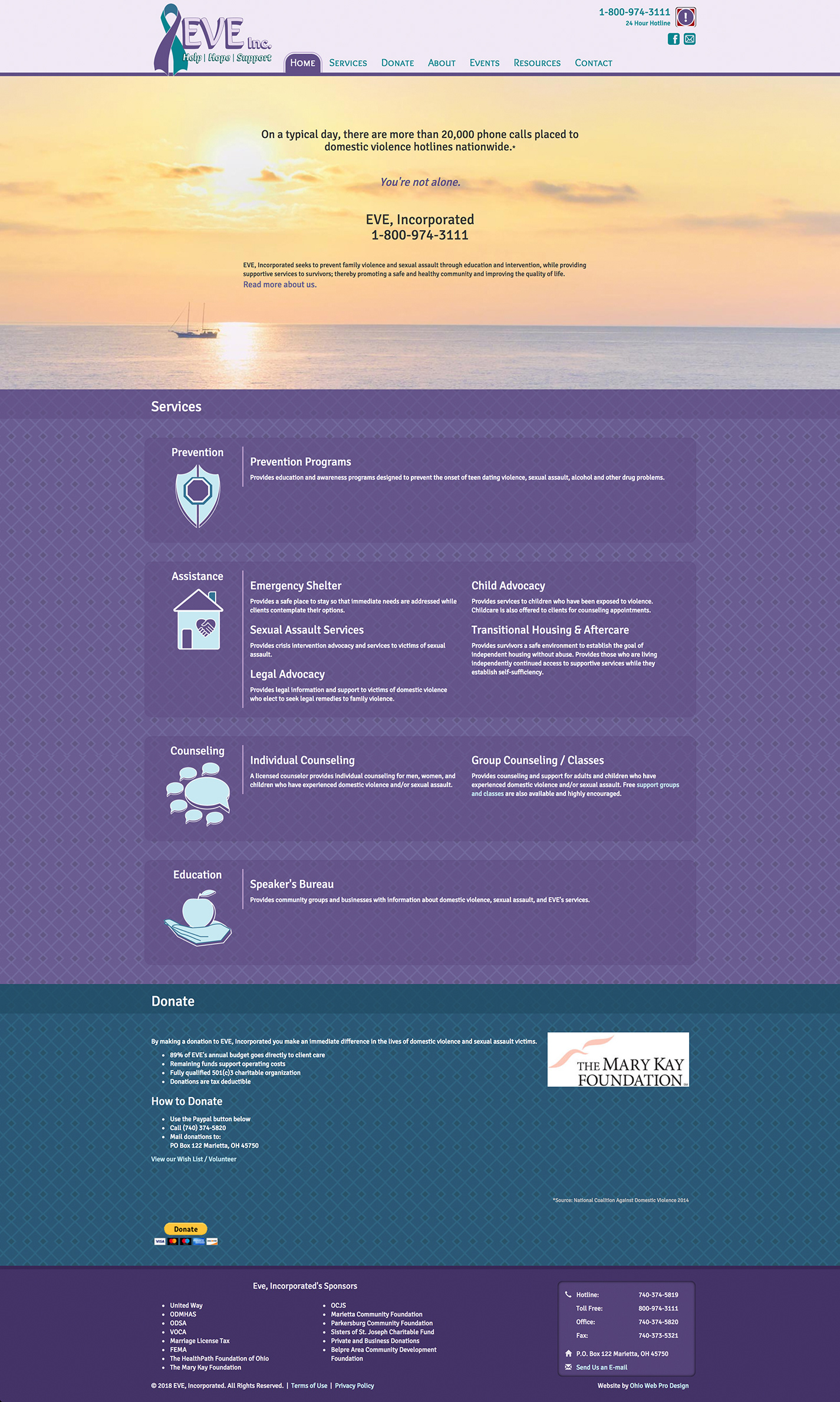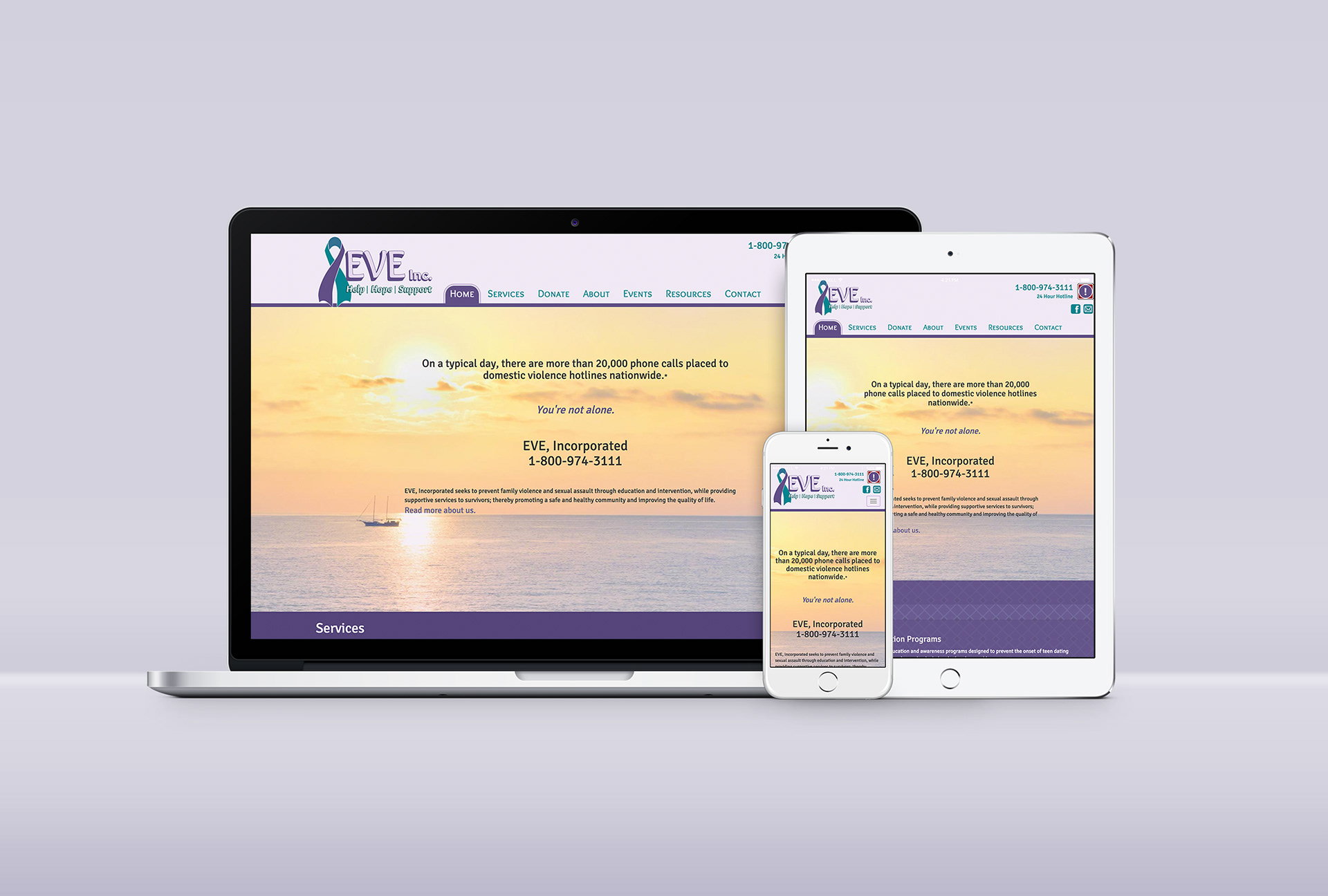 EVE Inc. is a domestic violence shelter located in Marietta, OH.
The site is a welcoming resource for domestic violence victims and also serves as a conduit for bringing in donations and volunteers for the shelter.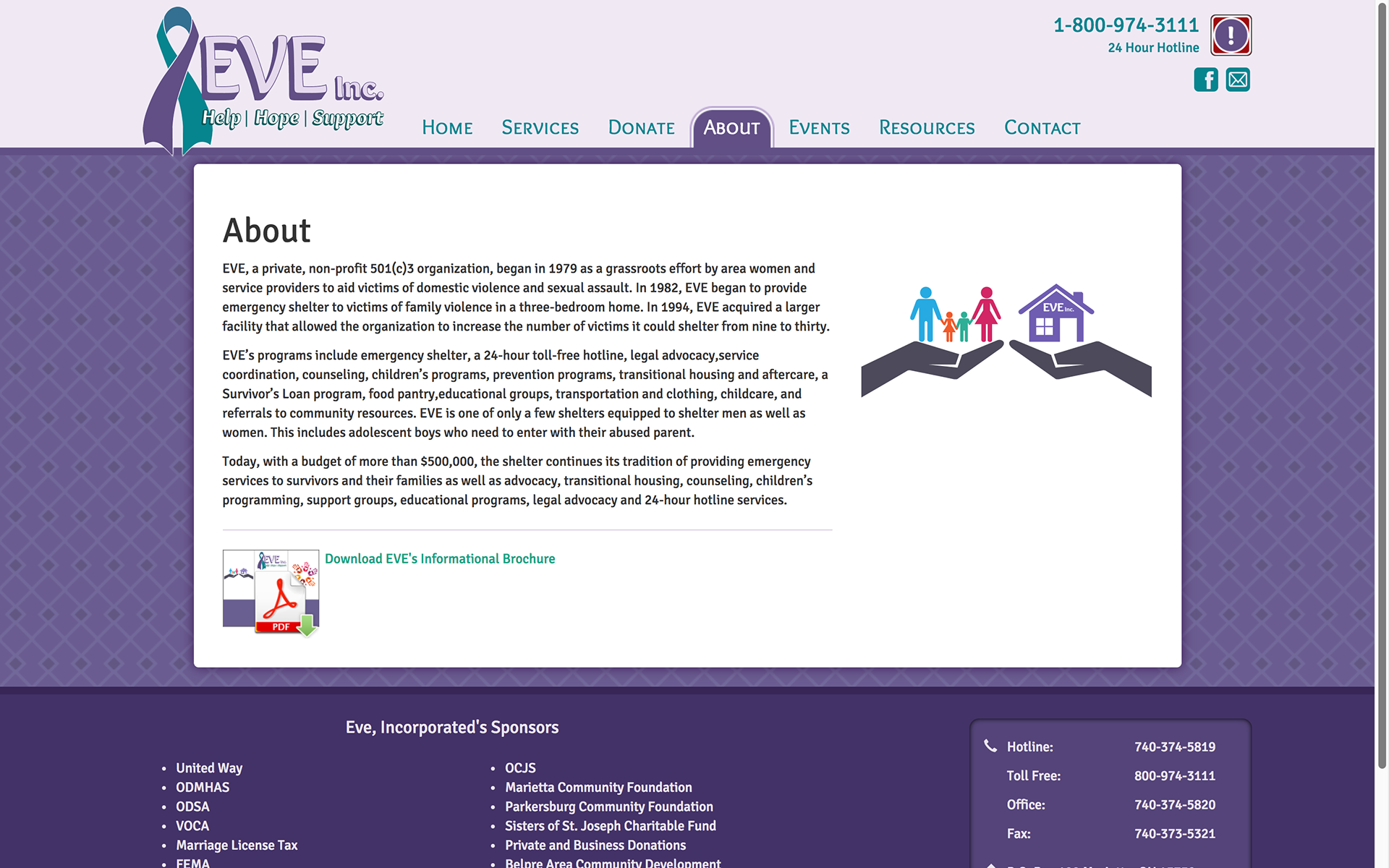 Features include parallax sections, event and article databases, subtle Javascript animations and an interactive power control wheel created with Adobe Edge Animate.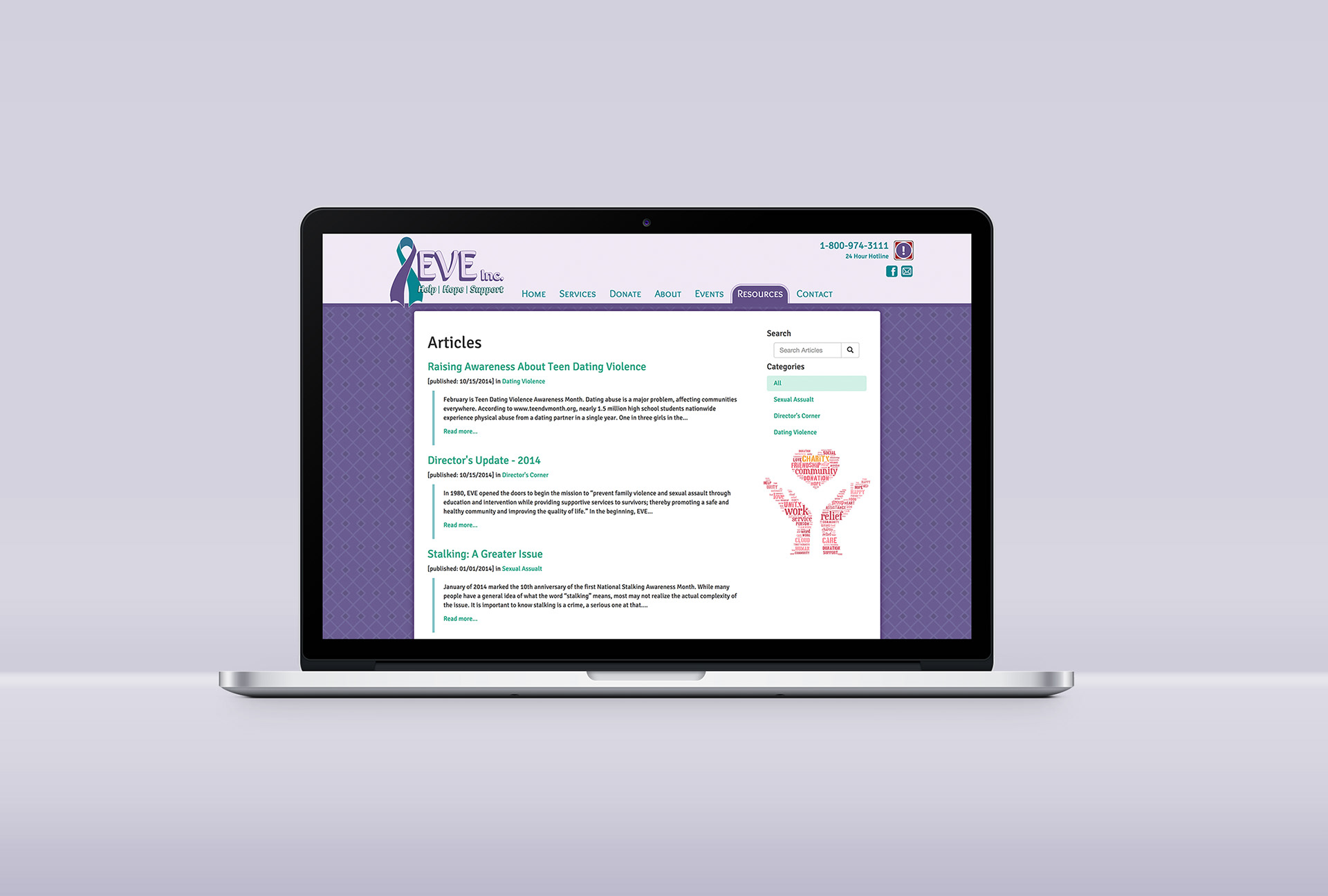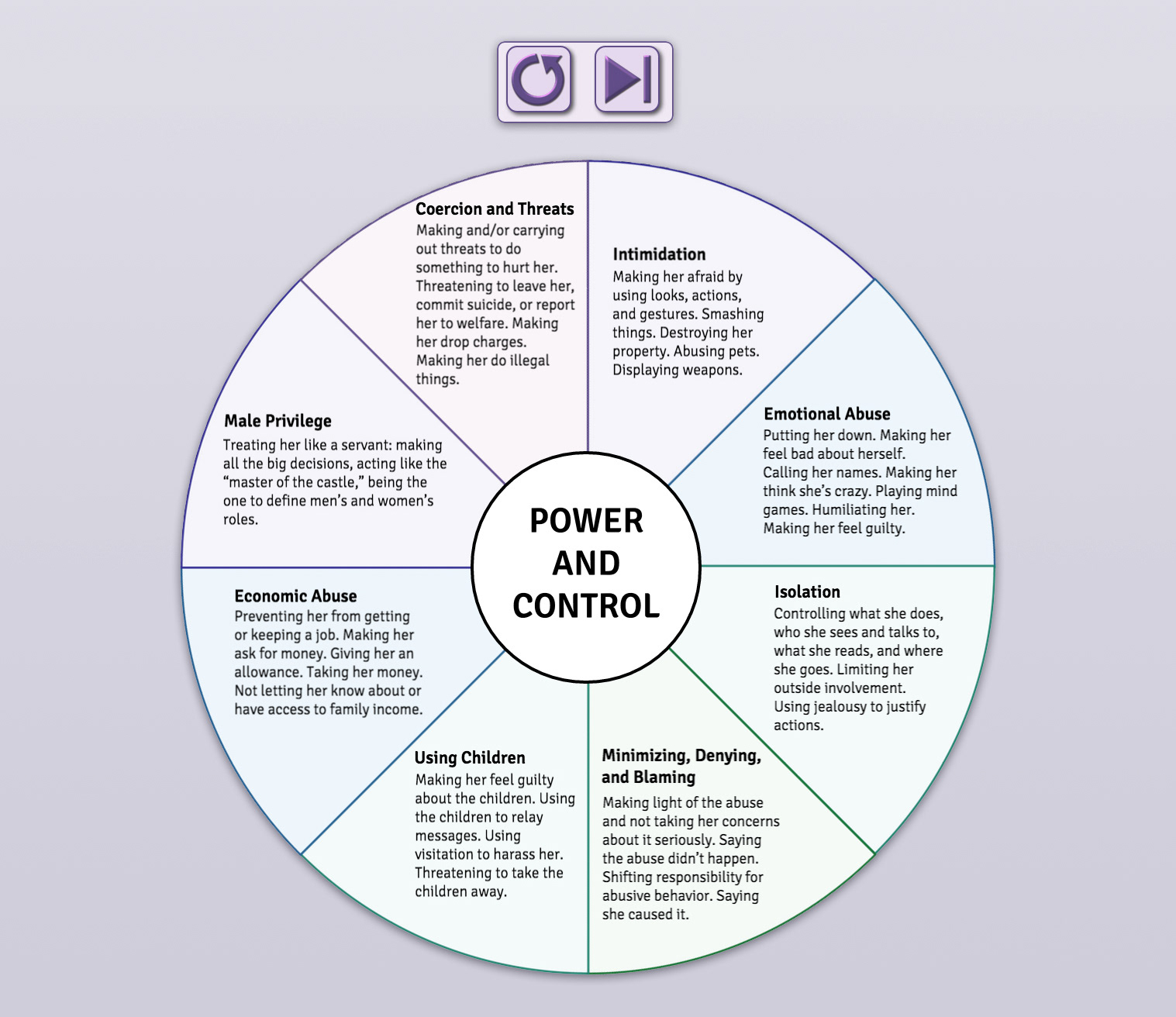 The Power Control Wheel is a tool for those who think they may be in an abusive relationship. It helps the user understand the overall pattern of abusive and violent behaviors and discern whether these apply to their relationship or not. What started as a PDF download became a fully interactive, HTML driven piece that breaks the information down into steps to help guide the user.