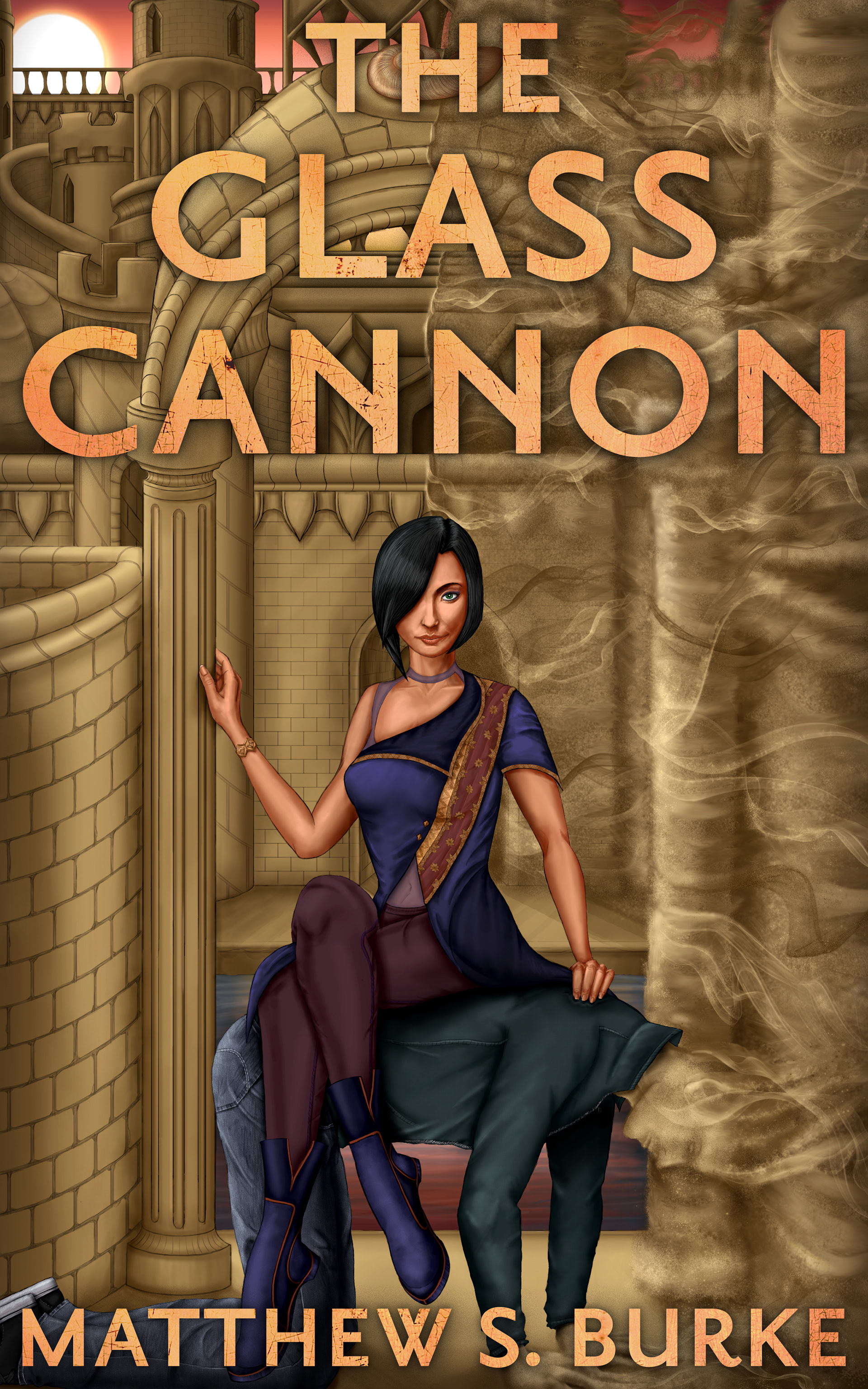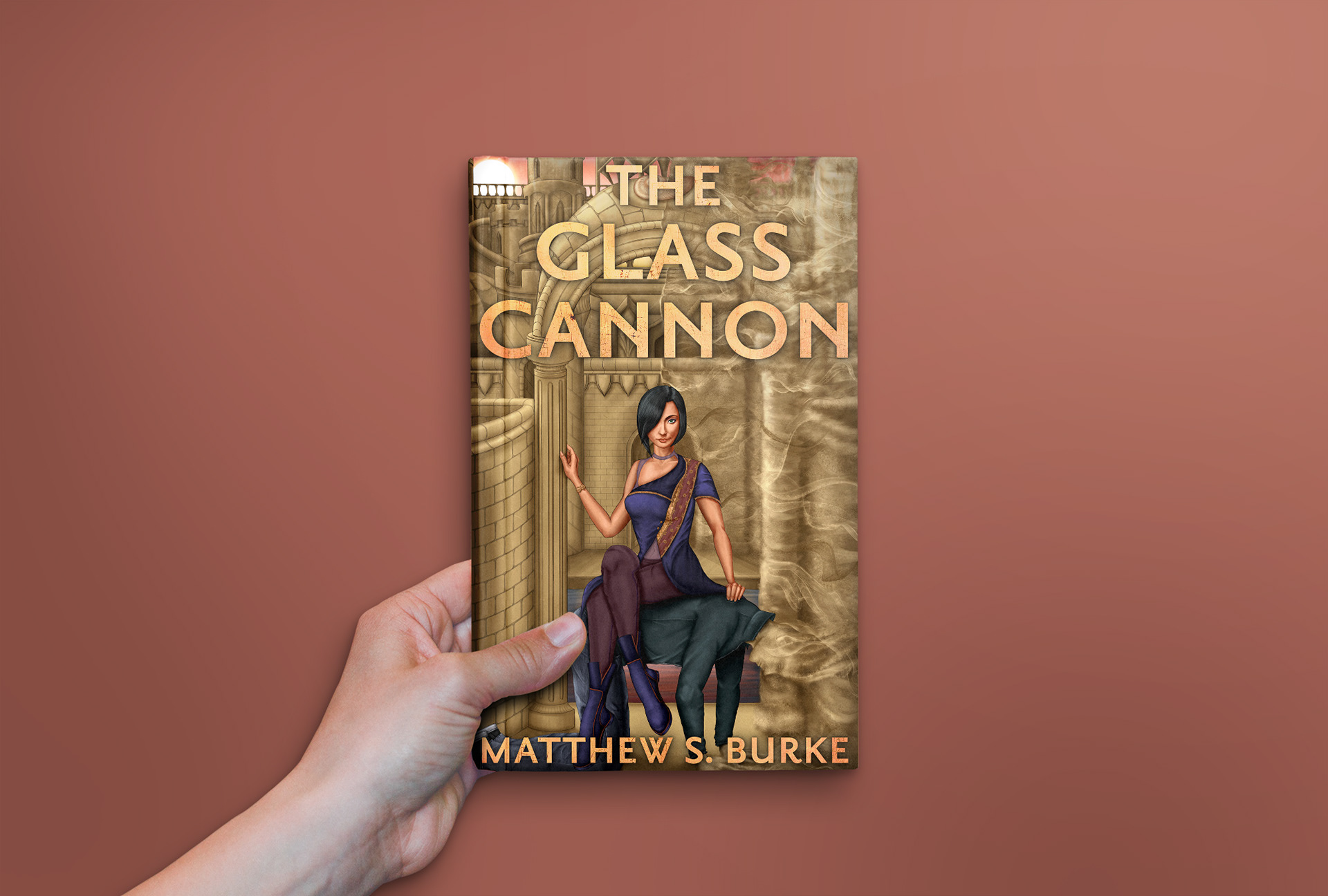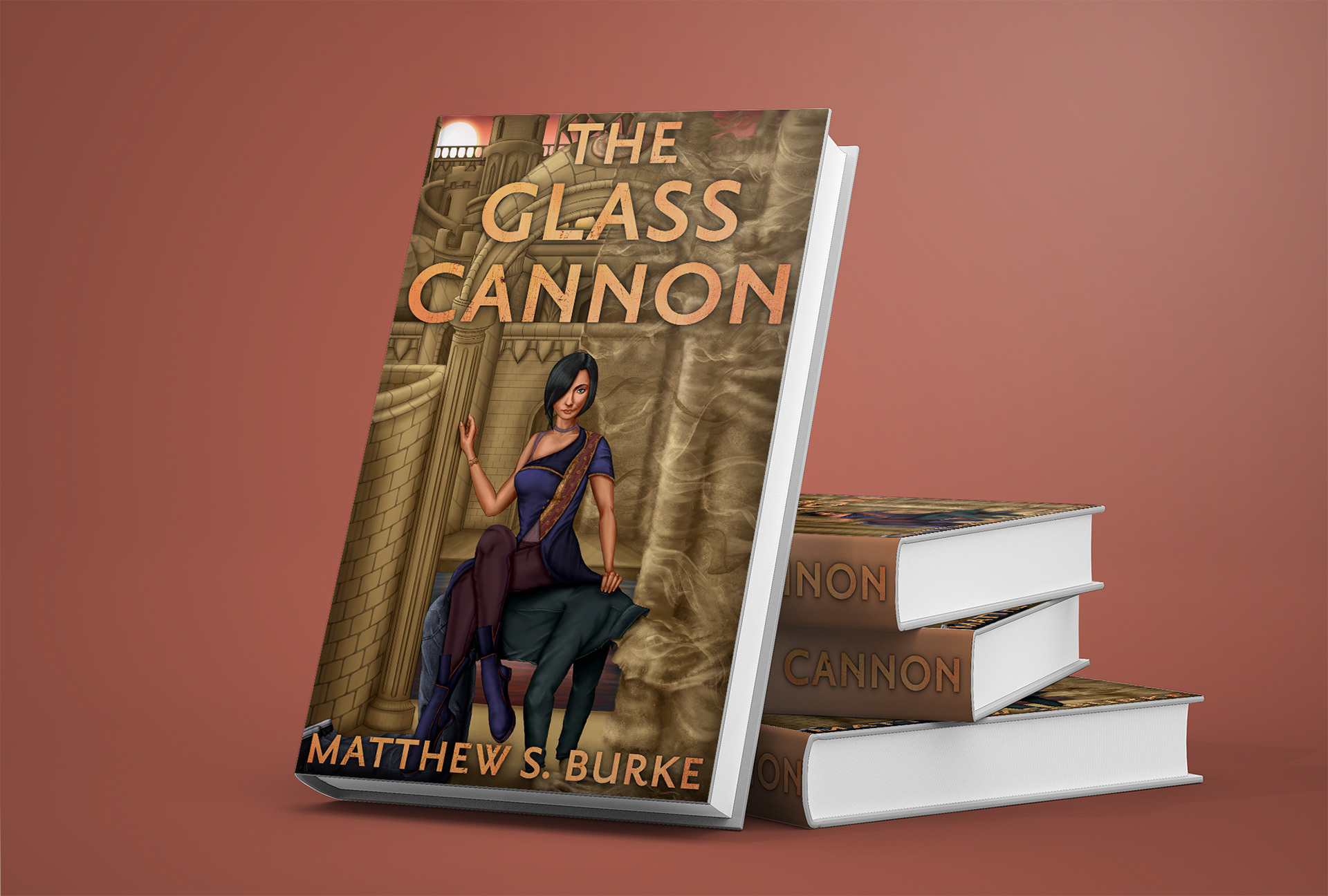 This book cover was designed for Matthew Burke's break-out book, The Glass Cannon, an urban superhero fantasy novel about telekinesis, morality and the complications that arise when the two meet.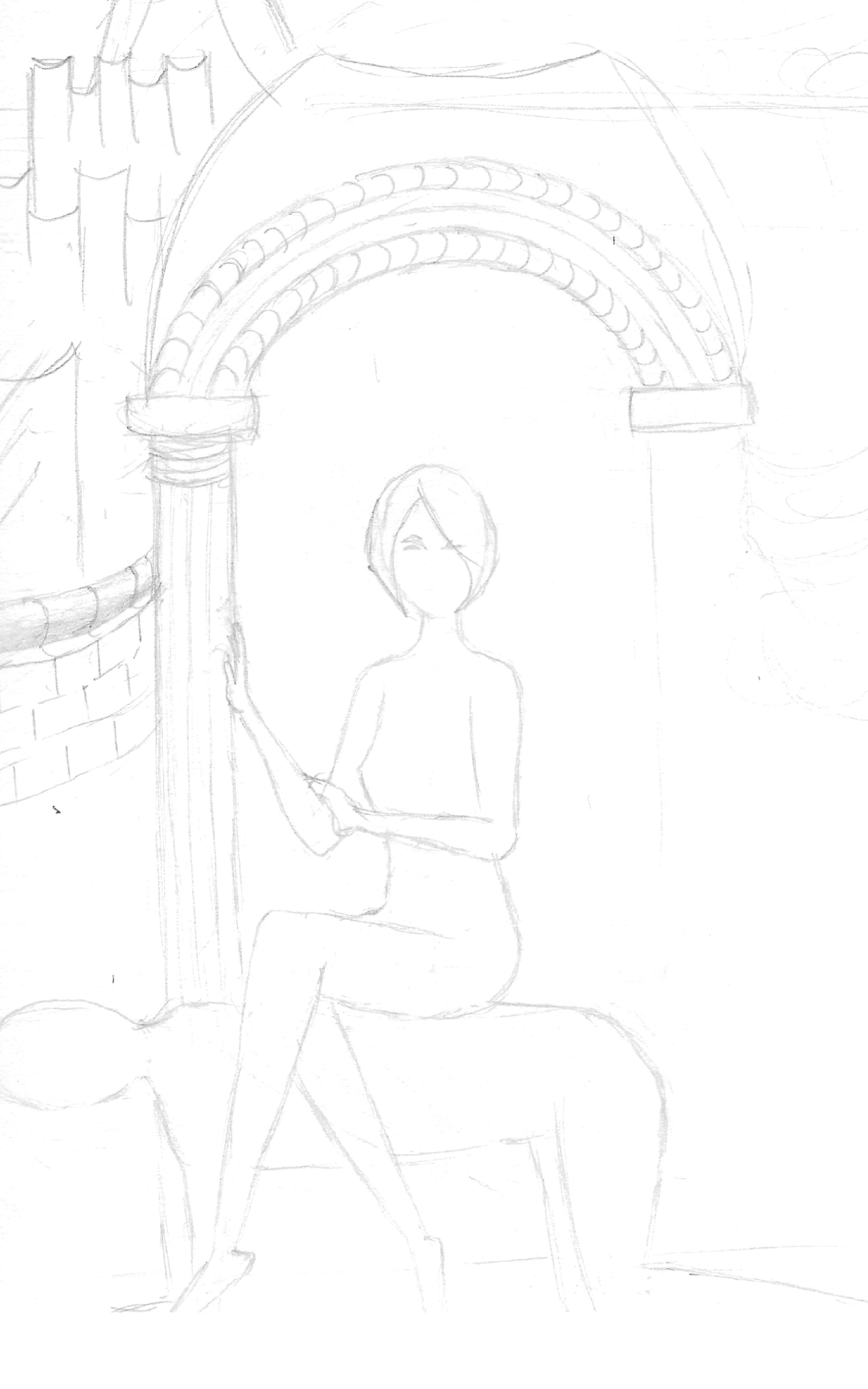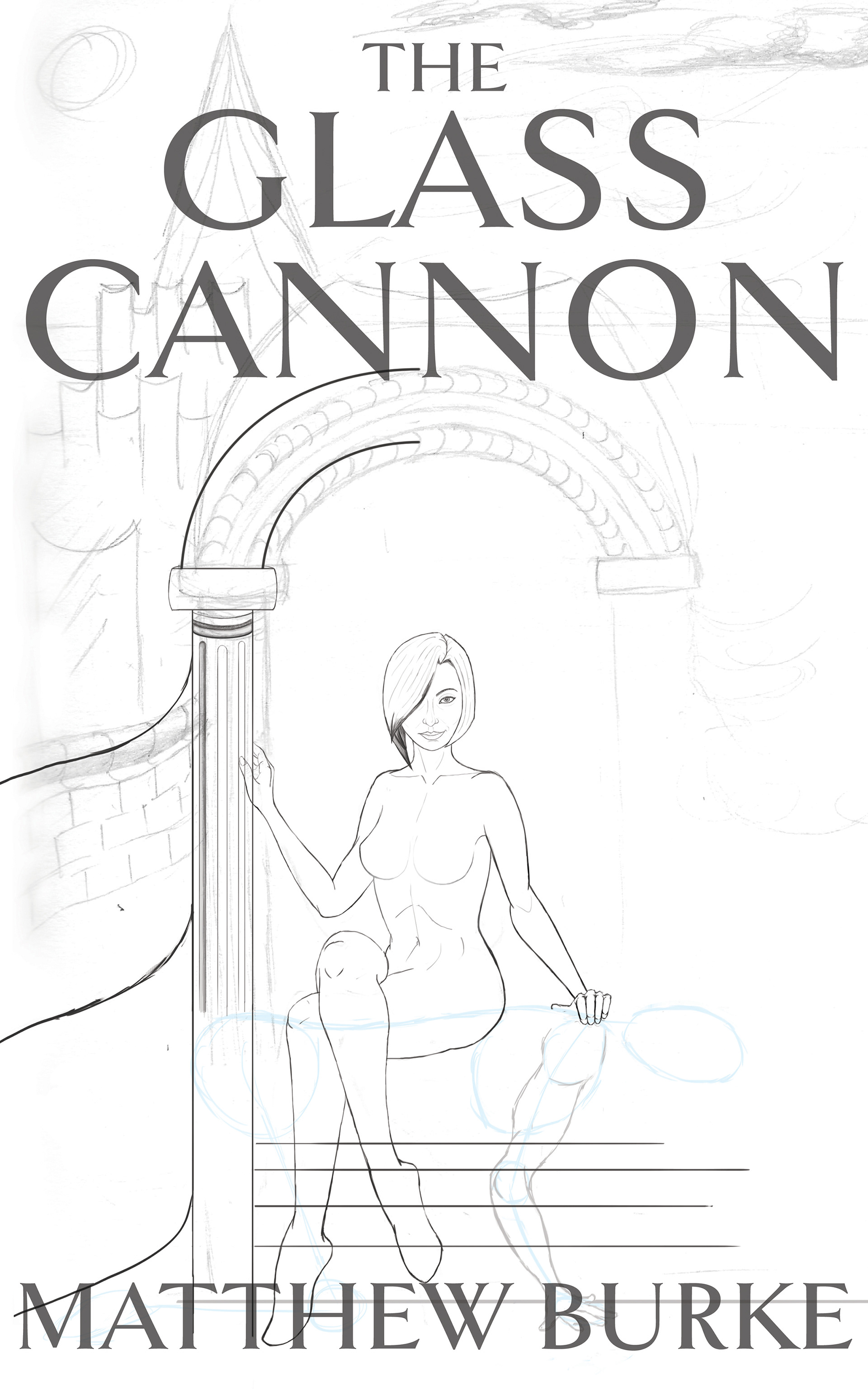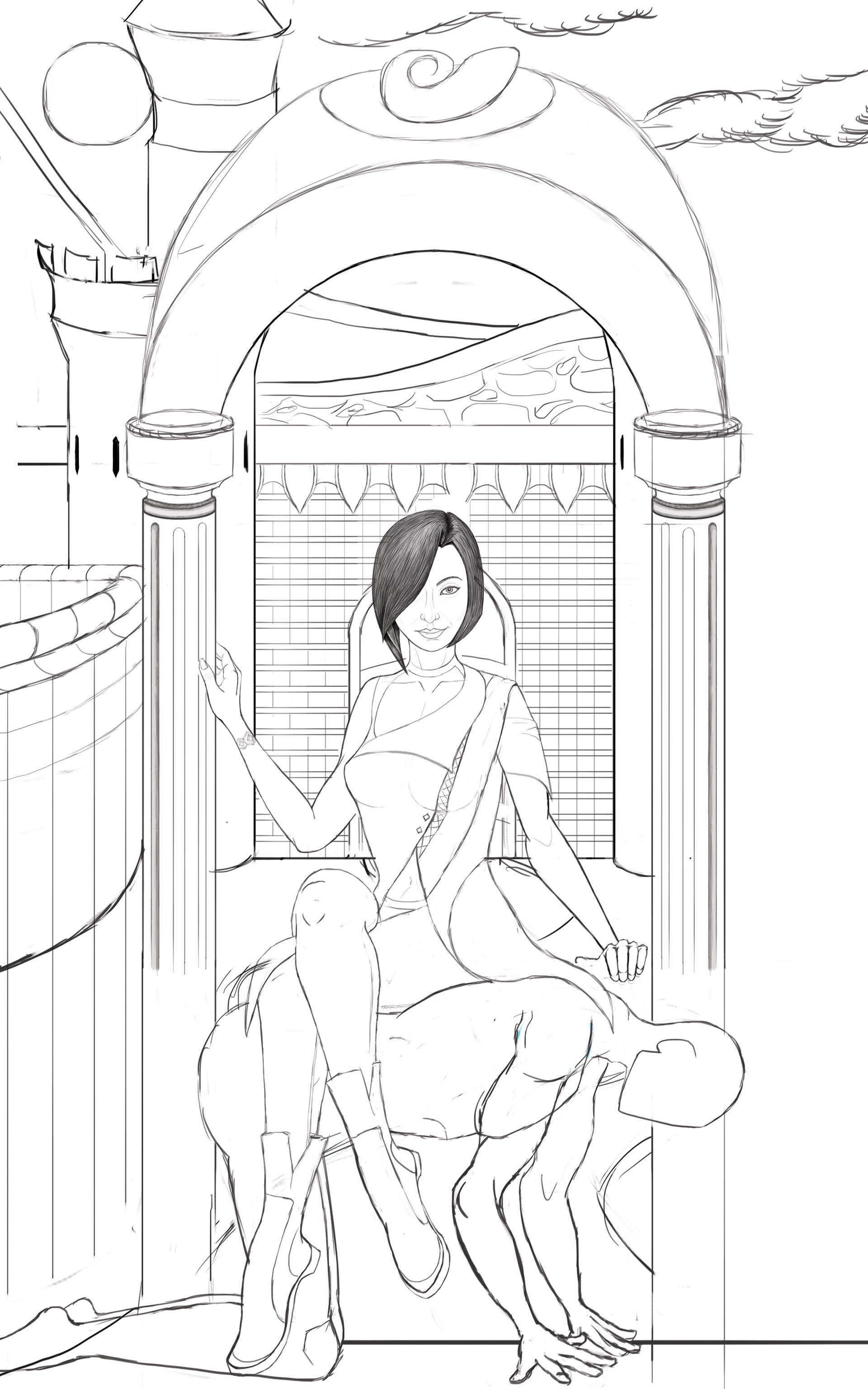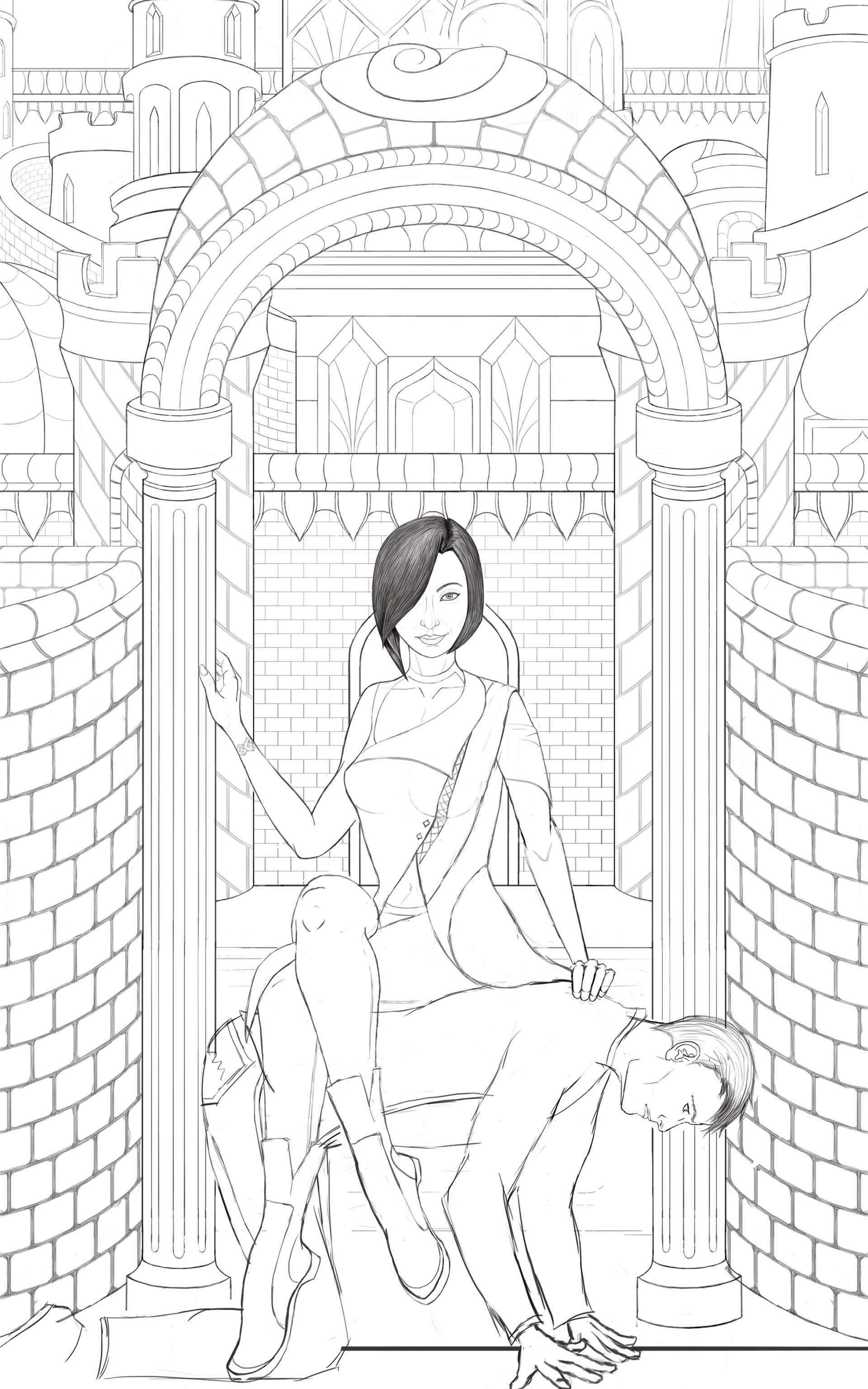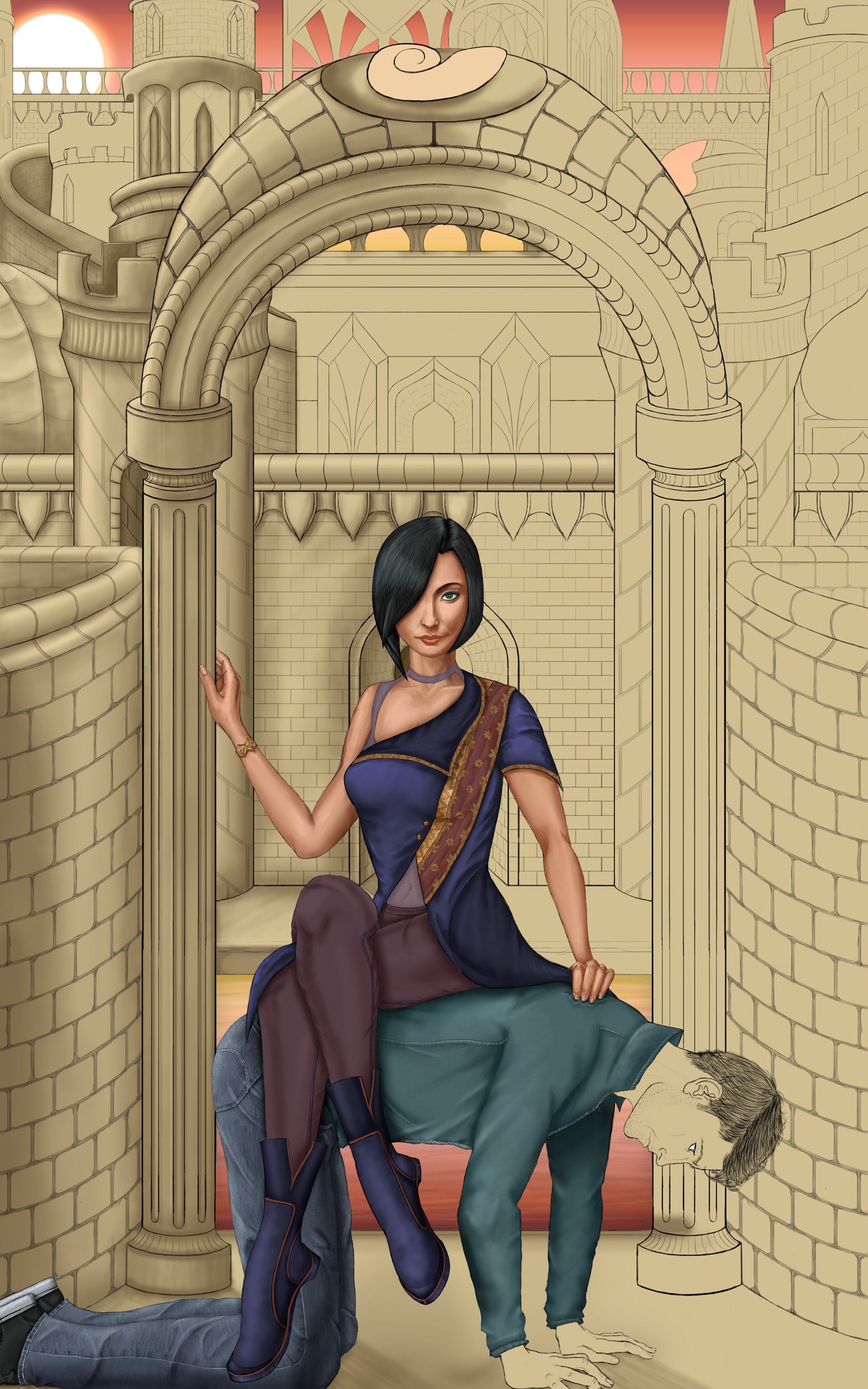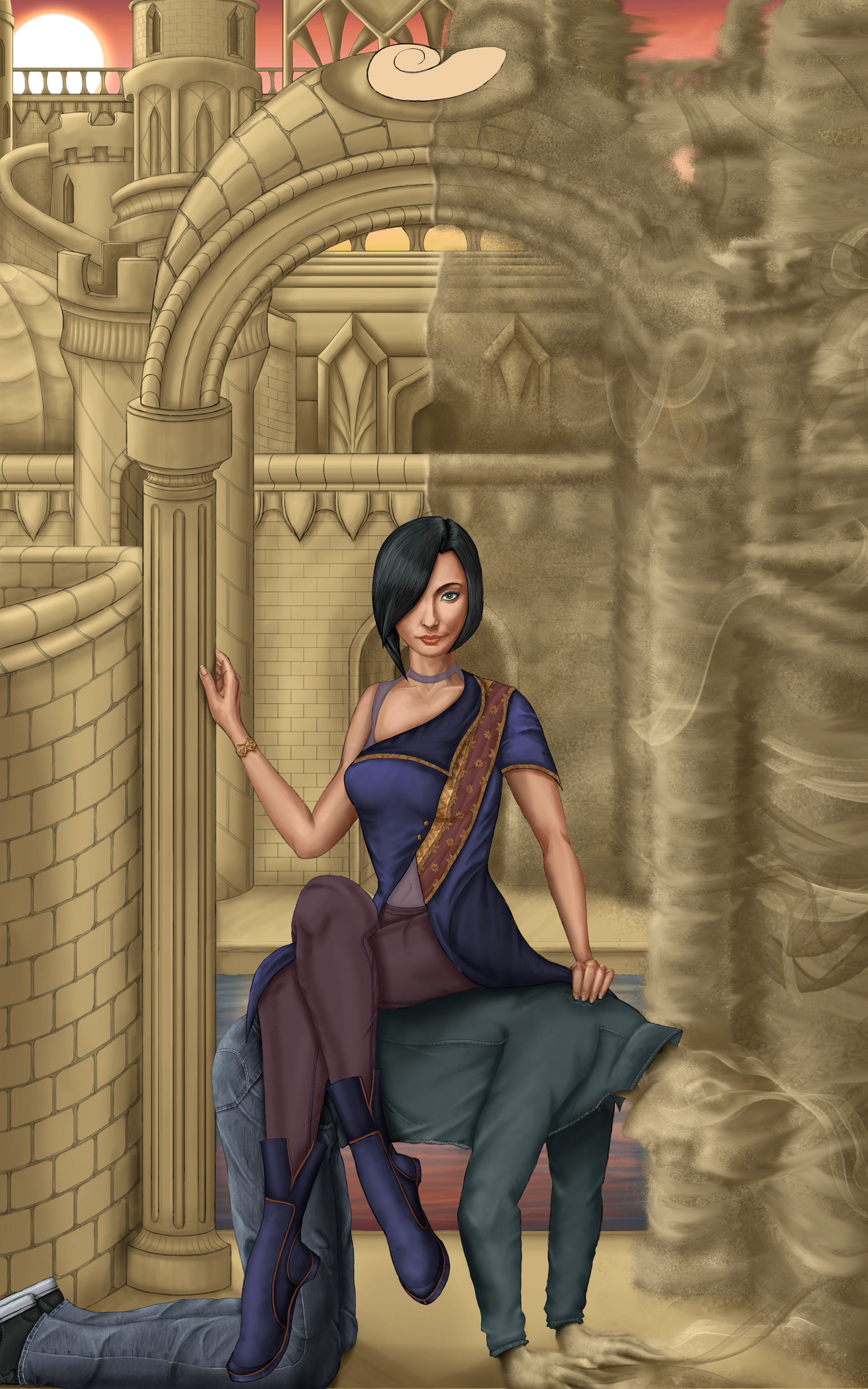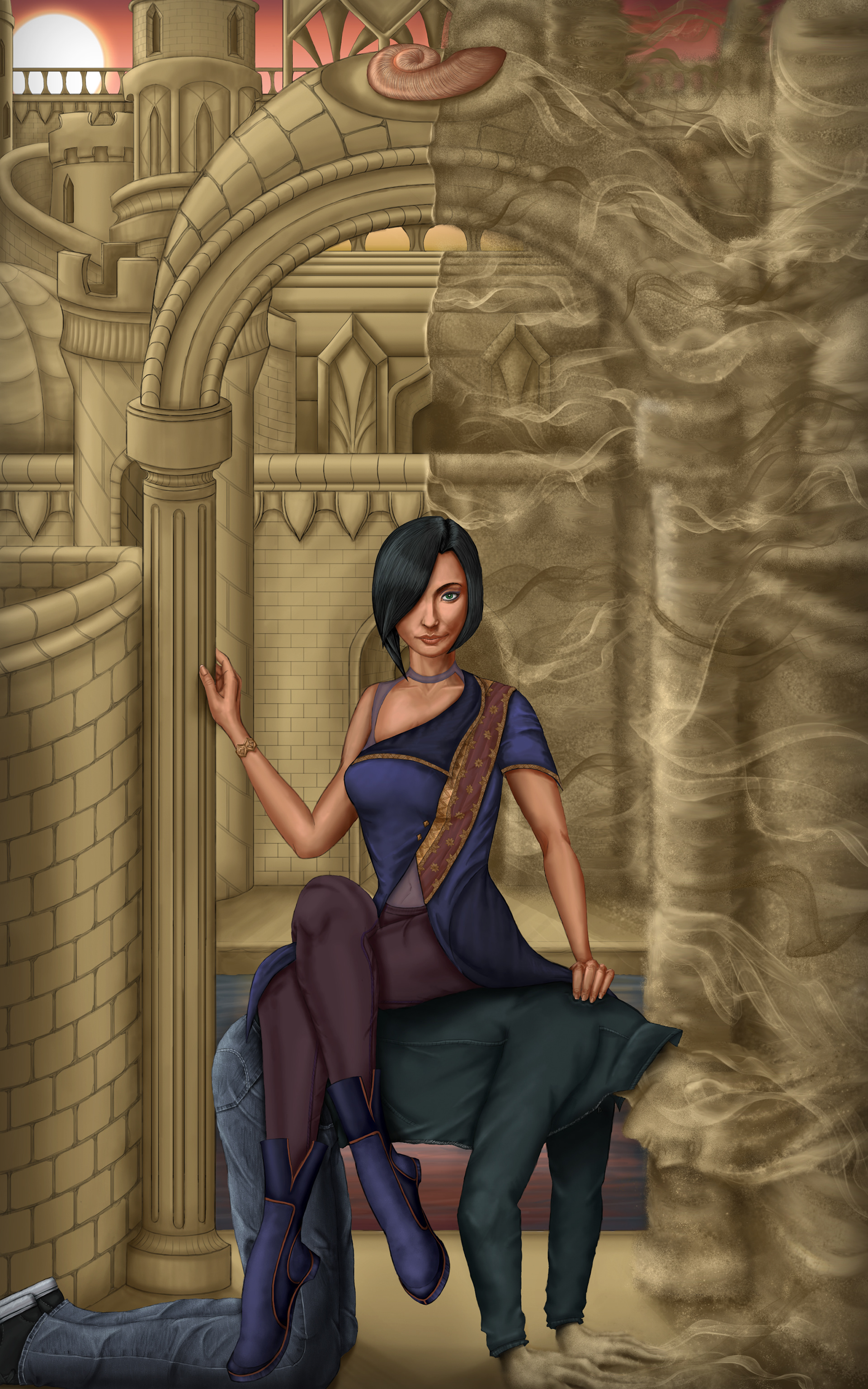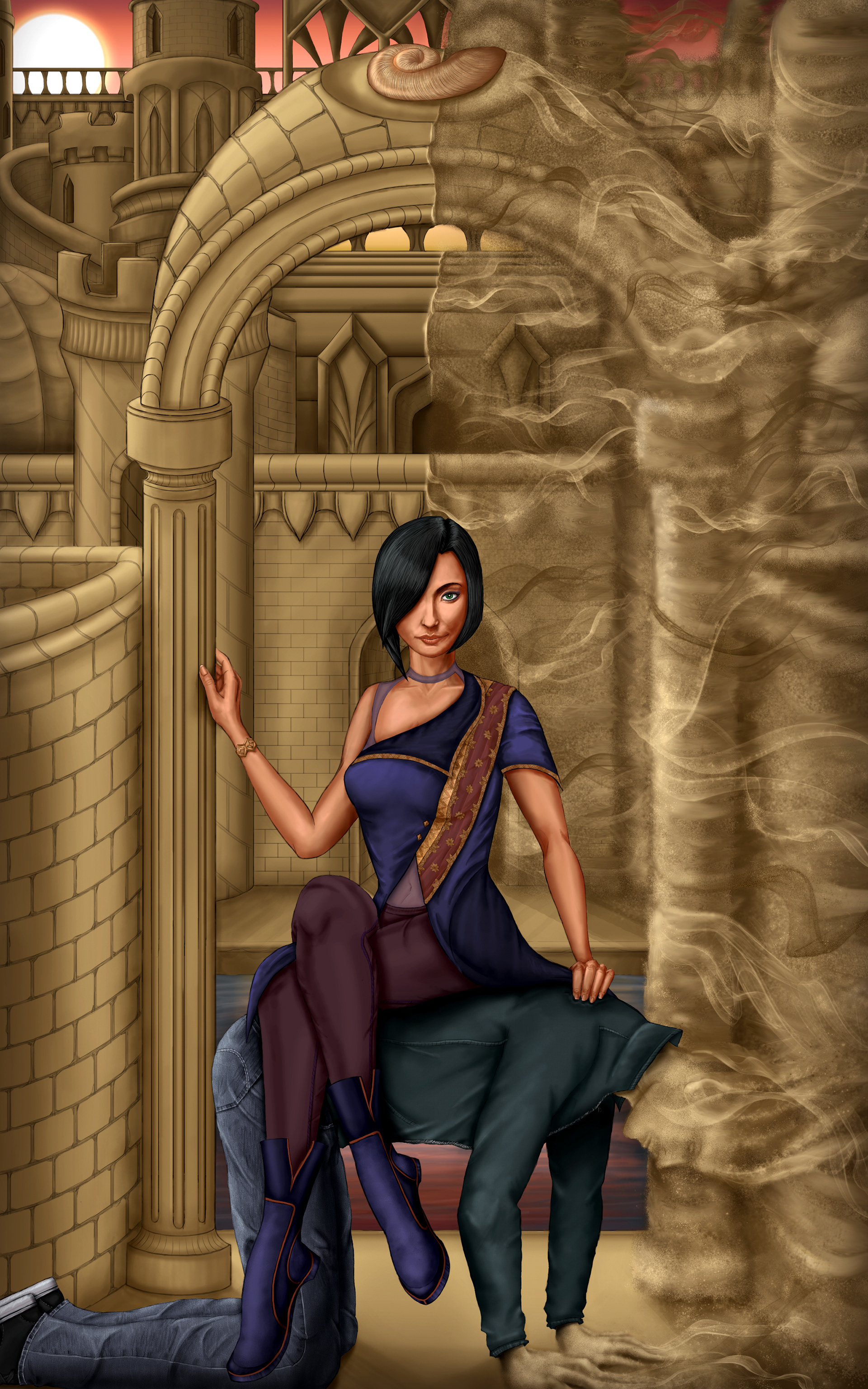 My Process
The initial line of direction from the author, Matt, was: Have the female lead (Enigma) positioned in the center, sitting princess pose on the male lead's (Unnamed) back, who is hunched over on all fours. A giant intricate sandcastle should be behind them, which is in the middle of dissolving from Enigma's telekinesis. After this communication, I immediately grabbed my sketchbook and drew up a very basic sketch to get the ideas flowing. I popped it into Photoshop the next day, where the journey officially began.

The Challenges
The finer details, such as the design of the sandcastle and the characters' clothing, was mostly left open to me, besides some great input from the author throughout the process. I had further direction for Enigma from descriptions throughout the book, which focused heavily on her perfect, bob-cut hair (kept that way with her telekinesis powers; it was so hard to resist the temptation to add fly-aways to help with the realism!), Nepali features, emerald eyes, light make-up, and half-sari/half-modern clothing. The male lead's appearance was a true mystery though. Matt purposefully chose not to describe him throughout the book so that the reader would not pigeonhole him into one particular race or ethnicity. I did know that he often wore casual, inconspicuous clothing, but that left the challenge of concealing the skin. The only way I could think of that would still look natural was to give him a hood, but Matt had a much better idea to make him dissolving like sand along with the sandcastle. This even made sense with the book content, since the male lead is mentally and emotionally fragile throughout the novel (hence the title). It fit like a glove.
Take Aways
As I worked, this project become a huge milestone for me as an artist. I had never digitally painted a realistic person or sand effects to this degree before, and definitely not the two combined (for the male lead's skin). It was a great experience to both grow and further define my artistic style on.