An adventurous illustration that began with hours of scouring and scanning giant tomes filled with beautiful Ukiyo-e, or Japanese woodblock prints at the library. The more I studied these intricate prints, the more I was awed by the level of skill they must have demanded from their creators. I wanted to experience a glimpse of this mastery first-hand, so I decided to emulate the style through a digital illustration. 
To create a modern take on an Ukiyo-e woodblock print through a digital illustration.
Key Tools and Deliverables:
• Used pencil and paper to sketch the initial design.
• Used Adobe Illustrator to create the final linework, colors, and textures.

As the illustrator on the project, I:
• Researched floating world culture, the principles of Ukiyo-e, and collected hundreds of references of traditional woodblock prints.
• Chose visual symbols and shapes to include based on the Ukiyo-e principles.
• Crafted the illustration from sketch to final digital design.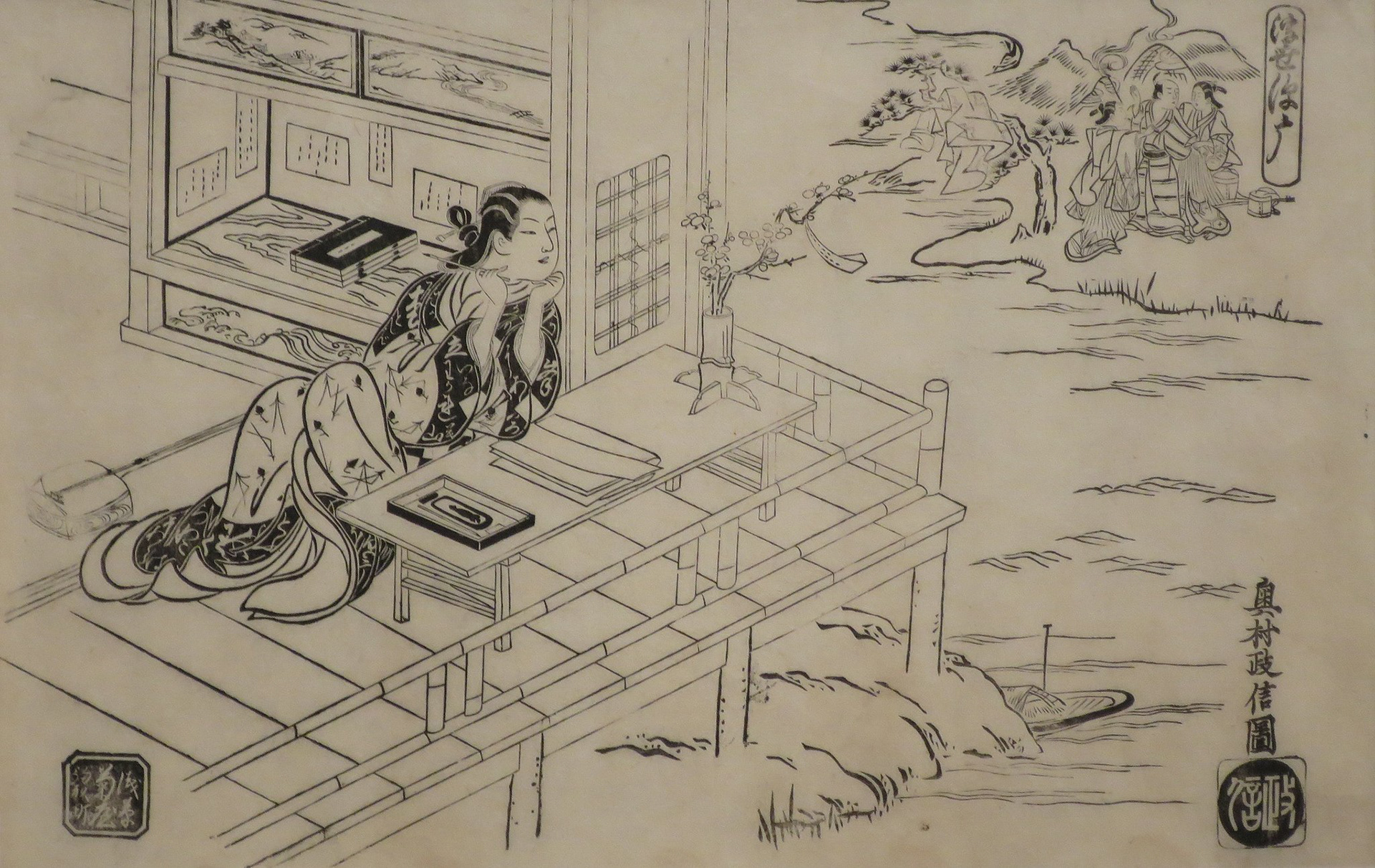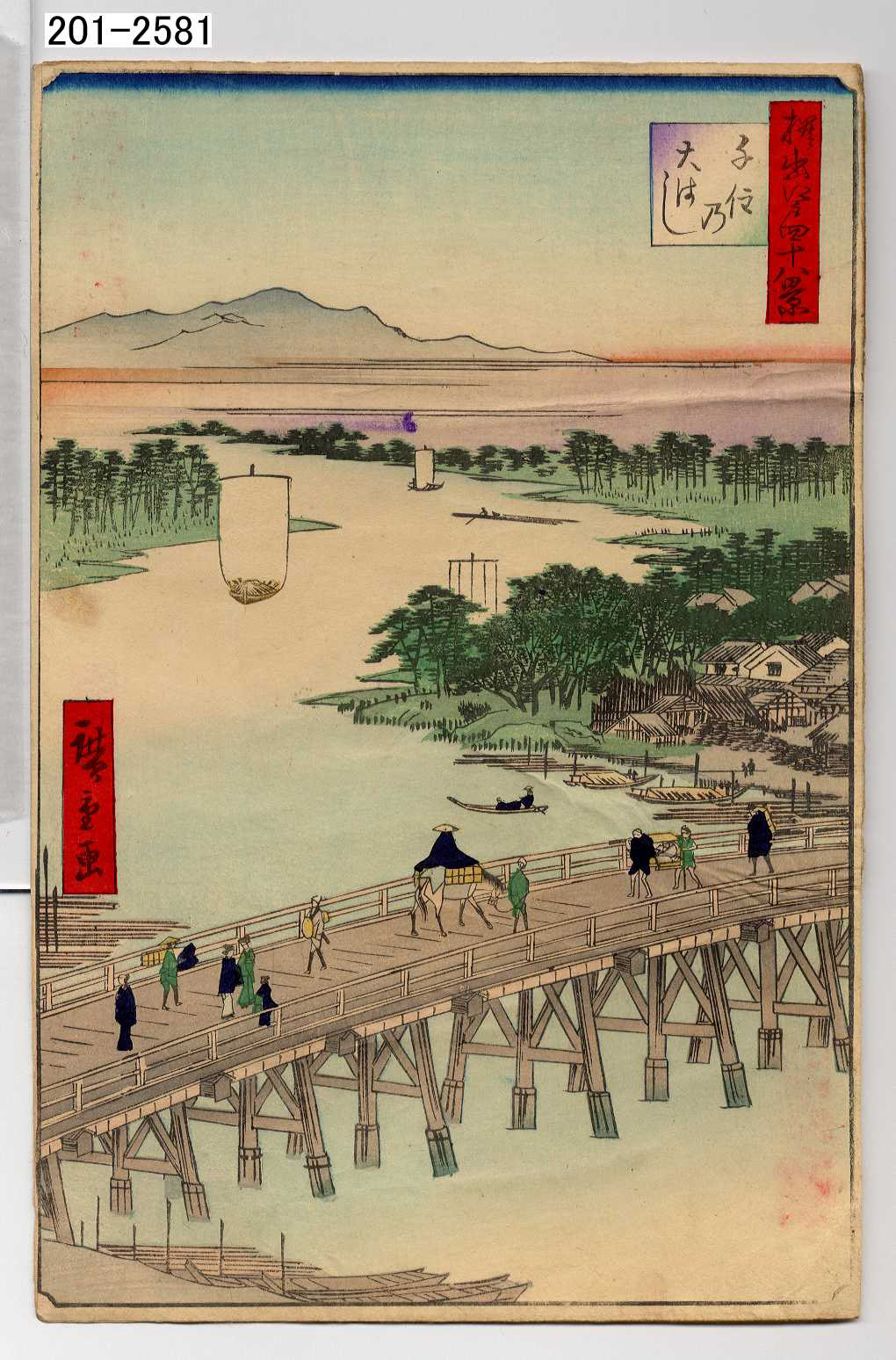 Above are Ukiyo-e prints from the three masters that I referenced for this project: Masanobu, Hokusai, and Hiroshige. Masanobu was a key creator of the initial process, and was best known for his depictions of Edo entertainment culture and elegant geishas. Hokusai and Hiroshige came later and brought the prints out of the nightlife scene and into the Japanese countryside. Hokusai's most famous print is of course
The Great Wave off Kanagawa
, but for this project I was more influenced by his quieter depictions of Mt. Fuji, especially those that used a blend of colors. Hiroshige is best known for his series of prints featuring the Tokaido road and Edo, and for his subtle use of color.
The three drawings above show my illustration process for this print, starting with a pencil sketch, then digital contour drawing, and finally adding color and texture at the end. My goal with this design was to emulate the following Ukiyo-e principles:
• The woodblock print always suggests flat space and never needs a frame
• Perspective and spatial relationships are purposefully unerring – the higher on the page an object is, the further back in space it is
• Every line is perfectly placed and harmonically chosen colors are flat or only slightly shaded
• A story is always told in a posed instance, not a moment from actual life
• Use of symbolism is significant to the story
What started out as a fun challenge quickly grew into a project filled with deep research, delicate stroking techniques and hours of endless serenity. 
The kanji at the top reads "Utter Perfection," a tribute to the Ukiyo-e masters of old who would, through painstaking detail work, spend years to create just one flawless print.
​​​​​​​
Not only was this illustration a joy to make, it was also entrancing to research. 
Ukiyo-e provides a window into of the culture and tastes of people who lived during Edo Japan (1600-1867). With each (digital) pen stroke, I felt like I was experiencing a small part of that lifestyle. This project pushed my visual design skills from start to finish. I learned valuable skills such as performing design research and executing fine linework.